March 2013
Letter to Jim Franklin, CEO of SendGrid
I just sent a letter to Jim Franklin, CEO of SendGrid, as invited to on his blog. I figured it would be worth also sharing online, just so others can better understand why his actions were categorically wrong. Confused? Catch up by reading the original event, follow-up, and the most recent turn. Hi Jim, I was saddened to hear of your recent actions following the PyCon events on Sunday,...
January 2013
My 2012 in Reading →
In 2012—as in 2011—I aimed to read 52 books in a year. I got closer than I did in 2011, reading 37 books overall, but was eventually undone by a summer busy with wedding and honeymoon and moving, followed by a football in the fall, which cuts my reading opportunities roughly in half. Still, though, a really impressive pace. Even though my reading spanned a wider variety than ever before,...
December 2012
2 tags
Seven Steps to Improve your Game Criticism
Trying to explain why you think a video game is good or bad? Try answering these seven items to clarify what you mean, and why you mean it! What do you think the game was trying to do? What clues did you use to figure that out? How does its purpose relate to other games? To outside cultural forces? Given 2, is the game's aim a substantial one? What kinds of purposes do you consider...
"I have killed another one, being too quick on the draw… I had swore I..."
– Clay Blaisedell, in Oakley Hall's Warlock (p. 257) What does Clay mean when he says that, in the wake of yet another showdown? One's first estimate is that he was too quick to judge, gunning down another man based off facts that he now believes to be untrue. And true, that had...
November 2012
August 2012
Books and Beer Episode 6 The Corrections by...
July 2012
Weird things about Hawaii they don't tell you
Everything is more expensive. Everything. This one I'd actually been warned about in advance, but it still shocked me how much it was true. And since it's based off weight more than production costs, it's the cheap stuff that kills you since it's all bumped up by the same amount. I bought cereal and a 12-pack of coke at the grocery store, and my bill came to $17. The...
The varieties of Kickstarter experience
I started writing a grumpy post about Penny Arcade's Kickstarter this morning, reconsidered it, and then ended up saying essentially the same things on another forum tonight—so I thought I'd post it here as well with a dorky title! The thing that worries me about the PA kickstarter is how it's essentially ditching the "project" requirement of Kickstarter—and...
June 2012
Microsoft Surface, and having it both ways
Microsoft unveiled their new tablet this week, and the reaction revealed how bifurcated the tech press is becoming. On one side, you had the Apple-centric press which quickly pointed out its similarity to the iPad introduction. Really, you don't say? Two events introducing tablets being similar? Unfortunately, most competitors to Apple are in a bit of a squeeze, PR-wise: Apple did a lot of...
May 2012
A plea to give Battleship a chance
Battleship is a movie that surprisingly very few people will see in theaters, having had the misfortune of coming out so soon after The Avengers titanic success. So this probably sounds crazy, but in my estimation it bests The Avengers in every category but fan-service: more action, genuinely fascinating antagonists, minimalist world-building in service of mystery, actual emotional arcs for...

The Avengers sucked
I mean, really, it sucked far beyond where the RT score and previous Marvel movies had led me to believe. Pacing was awful, resulting in an end battle that was utterly exhausting and filled with only the vaguest of plot coherence. Tons of weird little turns of whatever that you'd think might go somewhere (Thor gets stabbed with a pointy key fob?) never really pan out. Cinematography was...
2 tags
April 2012
Books & Beer: Episode 5 YA Literature and From...
1 tag
Belated books I read these months
Some of you may be following along on Goodreads already, but here's a long-belated accounting of the books I read the first few months of this year. Hoping to recount it month-by-month in the future. January The Path to Power by Robert Caro The Visual Display of Quantitative Information by Edward Tufte Means of Ascent by Robert Caro Inside Apple by Adam Lashinsky The World According...
March 2012
Horn: He's coming out the window right now, I gotta go, buddy. I'm sorry, but he's coming out the window.
Dispatcher: Don't, don't — don't go out the door. Mr. Horn? Mr. Horn?
Horn: They just stole something. I'm going after them, I'm sorry.
Dispatcher: Don't go outside.
Horn: I ain't letting them get away with this s--t. They stole something. They got a bag of something.
Dispatcher: Don't go outside the house.
Horn: I'm doing this.
Dispatcher: Mr. Horn, do not go outside the house.
Horn: I'm sorry. This ain't right, buddy.
Dispatcher: You're going to get yourself shot if you go outside that house with a gun, I don't care what you think.
Horn: You want to make a bet?
Dispatcher: OK? Stay in the house.
Horn: They're getting away!
Dispatcher: That's all right. Property's not worth killing someone over, OK?
Horn: [curses]
Dispatcher: Don't go out the house. Don't be shooting nobody. I know you're pissed and you're frustrated, but don't do it.
Horn: They got a bag of loot.
Dispatcher: OK. How big is the bag ... which way are they going?
Horn: I'm going outside. I'll find out.
Dispatcher: I don't want you going outside, Mr. Horn.
Horn: Well, here it goes, buddy. You hear the shotgun clicking and I'm going.
Dispatcher: Don't go outside.
Horn: [yelling] Move, you're dead! [Sound of shots being fired]
Books and Beer Episode 4 The Possessed by Elif...
"Like much of that era's popular entertainments, ______ often featured..."
– To be honest, you could mad libs this sentence from Wikipedia all day and describe most entertainment ever, even though the original was kinda specific.
"Less and less frequently do we encounter people with the ability to tell a tale..."
– Walter Benjamin, "The Storyteller"
1 tag
"Critique is concerned with the truth content of a work of art, the commentary..."
– Walter Benjamin on the role of art criticism in "Elective Affinities," quoted in Hannah Arendt's New Yorker essay that introduces his collection Illuminations.
Books & Beer: Episode 3 Alice Munro Clarissa...
February 2012
1 tag
Books & Beer: Episode 2 Pulphead Greg and...
1 tag
2 tags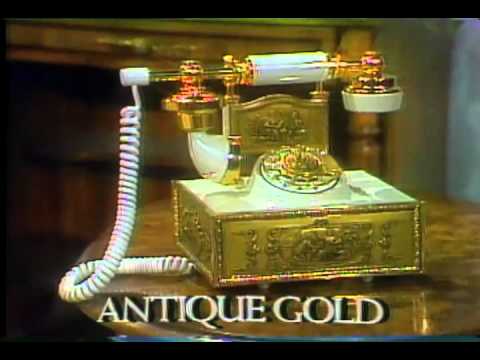 "I'm not concerned about the very poor."
– Mitt Romney, astonishingly not being quoted out of context at all. The dude actually means it.
January 2012
3 tags
Books & Beer: Episode 1 The World According to...
That one time when my brain replaced all the AP...
Oops. Oops. Oops.
2 tags
Books & Beer: Episode 0 Fiction vs....
1 tag
1 tag
2 tags
CSI: Apartment
Last night I went to bed around 11 because I'm prematurely-old, early enough that I wasn't awake to see Clarissa's friend Jen visit to cheer her up. Judging from the clues left around our apartment, they: Drank two glasses of wine (may have happened later) Went to the store to buy some snacks Picked up a copy of US Weekly from the checkout line Entranced by the cover story...